The Team
Philippe Bull, MD, Consultant Surgeon
European Board Vascular Surgery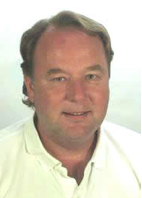 Dr Bull received his medical degree at Vienna Medical University in 1982. Following 15 years in general and vascular surgery he founded the Sievering Clinic in Vienna in 1998 and decided to devote his full time activities to the emerging specialty of phlebology (venous disorders).
He trained under Prof Helmut Denck and Prof Georg Hagmüller, both passed President of The Austrian Society of Vascular Surgery. Since opening the The Sievering Clinic, he has been actively involved in education and he has presented papers at numerous conferences.
Specialties
Vascular Surgery
Colorectal Surgery
Gastrointestinal Surgery
Curriculum Vitae

1977-1982

Medical School at the University of Vienna

02/06/1982

Medical Doctor Degree (Promotion, University of Vienna)

09/06/1982

American Nostrification of Medical Degree [ECFMG] -Educational Commision Foregin Medical Graduates

1983-1985

Doctor of Medicine in Vienna

09/01/1985

Beginning of Surgical Training in the Department of Surgery – Hospital Vienna-Lainz (Prof. Dr. H. Denck)

05/31/1991

Promotion and award to Med. Doctor of Surgery

01/19/1991

Medical Examination for Surgery Certification

1991-1996

 Consultant 2nd  Surgical Department – Head: Prof. Dr. Wilhelm Kreuzer -Wilhelminenspital

09/16/1997

European Board Vascular Surgery
Associations

National Associations

International Associations

Austrian Surgical Society
Österreichische Gesellschaft für Gefäßchirurgie
Berufsverband österreichischer Chirurgen
Gesellschaft für Ärzte Wien
Österreichische Gesellschaft für Gastoenterologie
Österreichische Gesellschaft für Ultraschallmedizin
Gesellschaft für Minimal-invasive Chirurgie (MIC)
European Society for Vascular Surgery
International Society for Endovascular Surgery
International Union of Angiology
International College of Angiology
Michael Bergmann, MD – Consultant Surgeon
Associate Professor for Surgery
Board Certified General and Visceral Surgeon (Austria and Europ Union)
Board Certified Robotic Surgeon (Europ. Academy of Robotic Colorectal Surgery)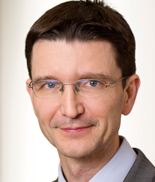 Dr. Bergmann received his medical degree at the Univeristy of Vienna in 1990. Following a postdoctoral fellowship at Mount Sinai Medical Center he did a surgical residency in General Surgery at the Medical University of Vienna. There he was appointed to an Associate Professor for Surgery and board certified as a specialist of visceral surgery. CV.
At present he serves as a senior consultant in the Colorectal Team, specializing on colorectal cancer and inflammatory bowl disease (IBD). Together with Dr. Bachleitner Dr. Bergmann was the first to establish the robotic program for colorectal surgery at his institution.
Dr. Bergmann also heads the surgical research lab perusing a continuous career of a physician-scientists in the field of translational medicine. This molecular understanding of the disease now allows to offer and to further develop precision medicine in routine practice. Literature List
Specialties
Colorectal Surgery
Gastrointestinal Surgery
Hernia Surgery
Laparoscopic and Robotic Surgery
Associations

National Associations

International Associations

Austrian Surgical Society
Österreichische Gesellschaft für Gefäßchirurgie
Berufsverband österreichischer Chirurgen
Gesellschaft für Ärzte Wien
Österreichische Gesellschaft für Gastoenterologie
Gesellschaft für Minimal-invasive Chirurgie (MIC)
European Society for Colorectal Surgery
International Society for Endosopic Surgery
International College of Surgery